About Metroworks Group
Metroworks Group has been servicing residential and commercial projects in the Metro Vancouver area for over 15 years. We are a family-owned and operated business, with decades of combined knowledge and experience.
Metroworks Group has three main divisions - Metroworks Levelling, specializing in substrate preparation and floor levelling, Metroworks Tile & Stone, specializing in tile and slabs installation, and Metroworks Flooring, specializing in the installation of hardwood, luxury vinyl tile (LVT), carpet tile, sheet goods and rubber base. We thrive on challenging projects. We consistently bring our award-winning expertise in order to complete projects in accordance with the highest industry standards.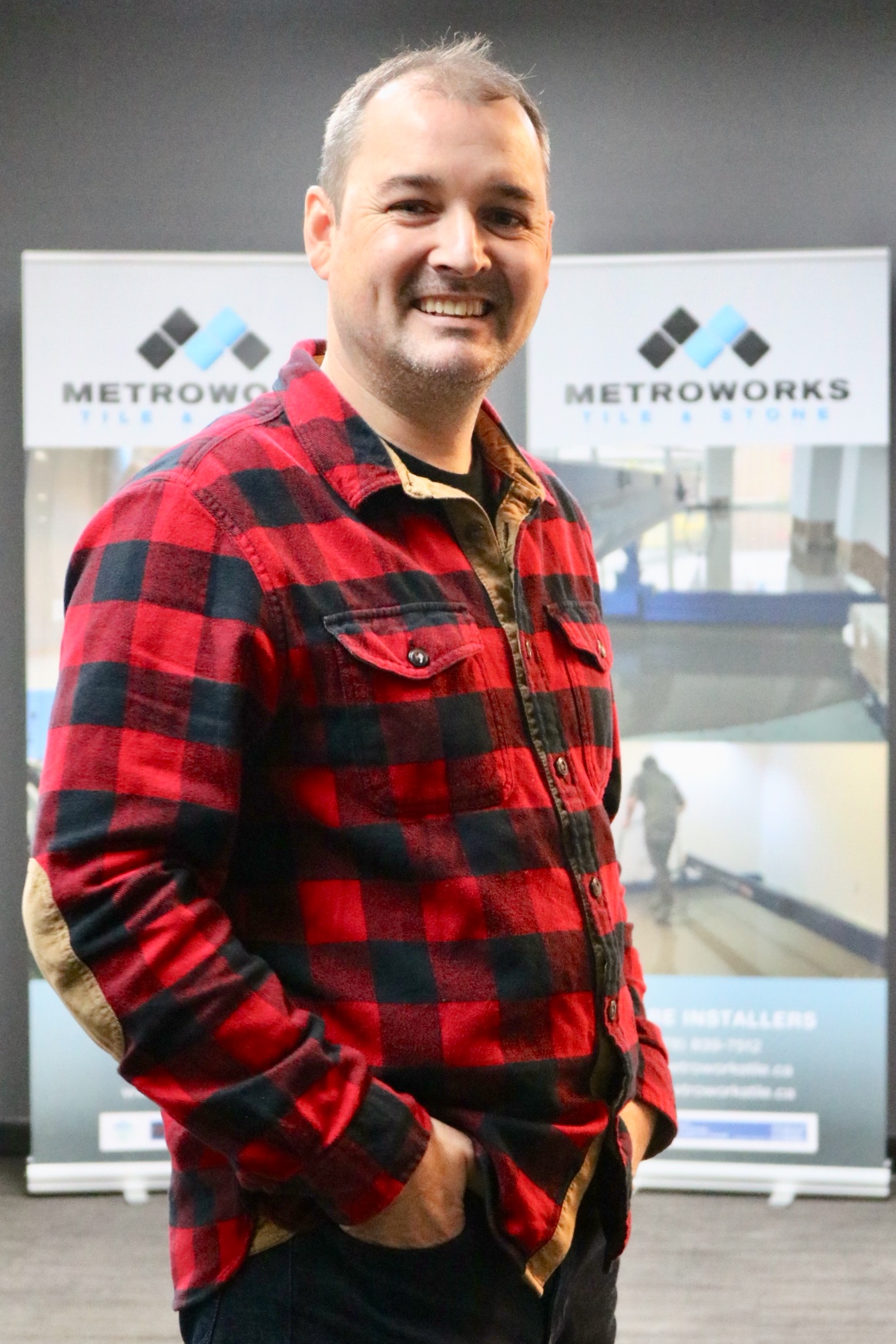 Managing Director
When Shawn became a tile setter, he knew that developing his skills and continuing to learn about the trade is the only way to deliver high-quality work, in which he can take pride. Shawn started Metroworks in Ontario, where he is from originally. A few years later he moved to the West Coast and established his company here. Metroworks quickly grew from a one-person operation to a small tiling crew, and then to the company it is today. Shawn's growth mindset leads Metroworks Group into being a modern company providing high-quality craftsmanship, excellent customer service, and continuous professional development for its team.
Shawn is passionate about youth sports and Metroworks currently sponsors a youth girls hockey team in his home town of Sault Ste. Marie. He and his spouse Teddy encourage their sons to be active and participate in sports and community events all-year round. On weekends and evening you'd find Shawn and his family on the local ski hills, camping in the summer, and staying active with their local Scouts group.
Project Manager and Estimator
Michael joined Metroworks in April 2018 as the Project Manager and Estimator. He first entered the tiling industry in 2001 as a tile setter and later took a management role in flooring supply distribution. Michael has worked with many reputable companies in the industry and understands the complexities of today's demanding market. Outside of working hours Michael is most likely found spending time with his family and is a dedicated member of a competitive slow pitch baseball team. His passions include the great outdoors, off-roading, fishing and travelling the world.
Chris has a background in floor remediation, floor levelling, vinyl plank and laminate floor installations. Chris joined our team in 2018 to level floors but as an all-around handy man he helps get things done wherever and whenever needed.
Chris is a hillbilly at heart, he enjoys time with his new fiancé, four-wheeling, bonfires and his puppy dogs.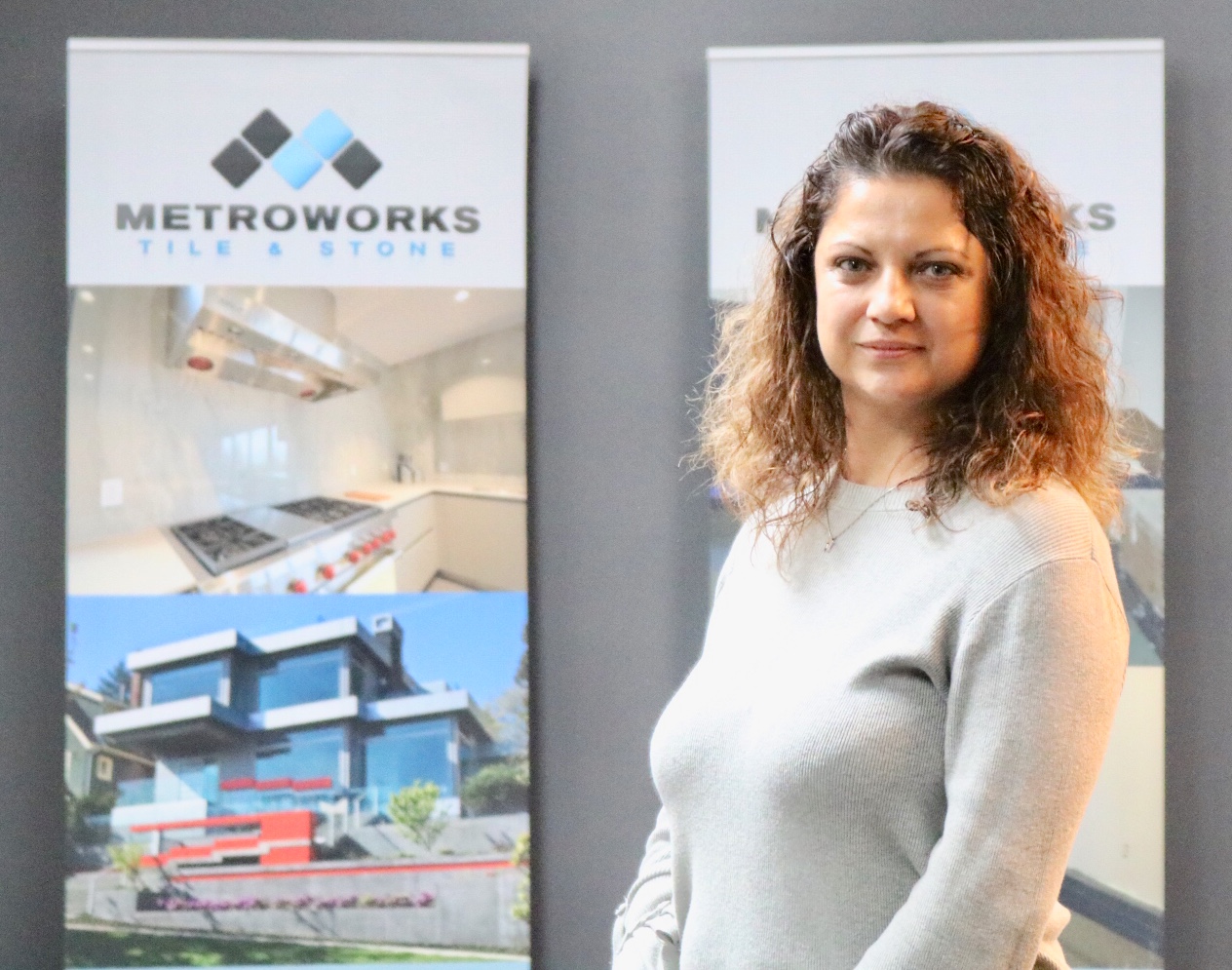 Training and Support
Teddy's passion has always been about education. After completing her Master's degree in Sofia, Bulgaria, she moved to Vancouver, Canada to pursue further studies at the Faculty of Education at Simon Fraser University. Today, she continues to develop and apply her skills as an instructional and corporate training designer and provides ongoing support for her spouse Shawn and Metroworks Group. Teddy loves skiing, camping, and spending time with Shawn and their three sons.